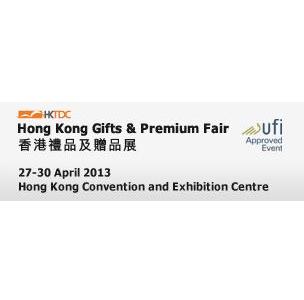 The HKTDC Hong Kong Gifts & Premium Fair
The HKTDC Hong Kong Gifts & Premium Fair, with its long and proud history, is the largest event of it kind in the world. The 2012 edition was visited by more than 47,000 international buyers, keen to access the latest products and assess the hottest trends in the global industry. Taking part in the show were more than 4,100 exhibitors from 35 countries and regions who presented a huge array of innovative and premium ideas, noted for value for money and quality. The fair incorporated 18 group pavilions representing countries and regions as well as industry associations.

A survey carried out during the Hong Kong Trade Development Council "mega" fairs in April 2012 reflects :
•80% of interviewed buyers and exhibitors remaining positive and optimistic about their market prospects
•The current best-sellers featuring green and high-tech themes, as well as designer labels, are the main attraction
•Accessories and Decorations are the promising growth areas, sharing the limelight with rising stars such as Toys & Sporting Goods, Personal & Well-Being Gifts, Luggage & Travel Goods
•The trend is that manufacturers are increasingly looking to add value to products through research and development, new designs and materials in order to stand out in the market.